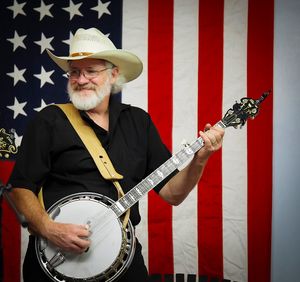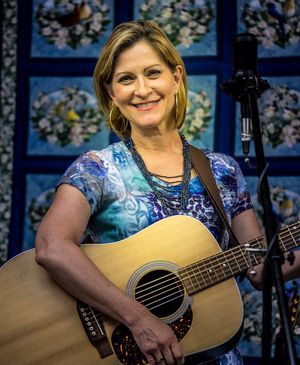 Wil and Darla
Wil and Darla met at the Jax. Beach Church of Christ in Jacksonville, Florida and married in 1985. Wil was in the Navy and I guess you could say, "Darla's ship came in." He bought her a guitar for their first Christmas, and he had just begun playing the banjo.  They've been playing music together ever since. Wil and Darla have 2 children and live in Central Texas.

They were members of a Central Texas band called "The Wortham Stringbenders" about 20 years ago which played at many Bluegrass festivals throughout Texas, Louisiana and Kansas. They had the opportunity to play at venues with the Cox Family and The Lewis Family. They decided to start another little band called, "Dueling Hearts" after Wil began to mysteriously start writing songs. They say they blame it on McDonald's Mocha's. Darla got him addicted to them and he got so wired, that songs began to flood his mind.

"Dueling Hearts" is an acoustic, bluegrass gospel band that will pluck your heart strings with tight vocal harmonies and strong banjo and mandolin licks. Their songs combine all aspects of the heart such as the wonderful love of God, love for one another, and songs of heartache."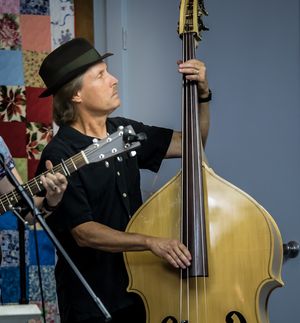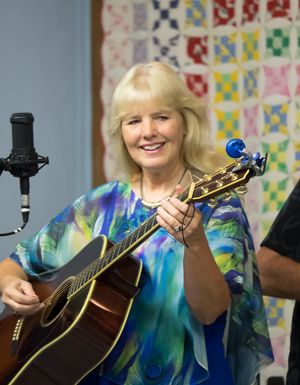 Alvis and Dawn
 Alvis and Dawn met in college through a mutual friend and became best friends - JUST friends! Twelve years later their relationship turned romantic and they got married. Both played in small rock bands during their high school days. In their early 20's, they played in a Christian Country-Rock band that played all around Texas and produced one album. Since then they have played on various worship teams in various churches for 25 years.
 Alvis and Dawn are avid cyclists and enjoy riding both on trails and on the road. They discovered bluegrass music when a cycling ride took them through the community of Pearl during the famous Pearl Bluegrass Festival. The music and pie were great, so the "Pearl Pie Ride" became a regular event. After awhile some of the Pearl folks discovered that these strange people in spandex played instruments, but they obviously couldn't carry them on their bikes. One of the bass players started letting Alvis play his bass while he took a break and another guy loaned Dawn his guitar while he played harmonica. Eventually the Pearl Pie Rides went away, but Alvis and Dawn continued to attend as often as they could, this time with their own instruments. This is where they met Dueling Hearts and the rest, as they say, is history.
When they're not riding bikes or jammin', Dawn and Alvis are involved with Friends of Colorado Bend State Park, doing everything from building trails to organizing park events. In 2010 they asked Dueling Hearts to play for the Friends Fall Festival, a park fundraiser. Next time, they're looking forward to playing in the park WITH Dueling Hearts!
Alvis and Dawn are thrilled to be a part of Dueling Hearts. The friendship and like-minded faith create a special chemistry, and the songs are just plain fun!